Posted by DiGiKerot in
Random Stuff
at May 31, 2009 on 7:04 pm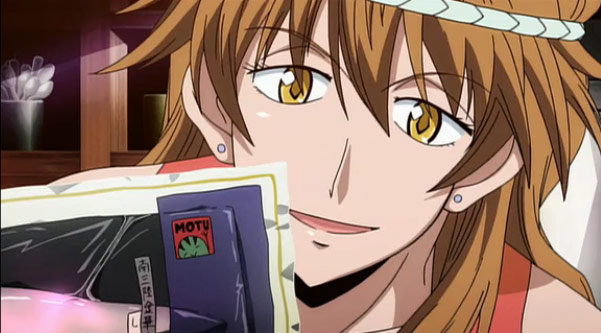 Hey, it's Motsu!
This weeks Natsu no Arashi makes me wonder if I've really been paying enough attention to the show. Yukkuri and minor cameo aside, I thought that Shaft were laying off doing too many of their usual, self-referential, wacky anime-reference hijinks. Then I saw the first five minutes of episode 9…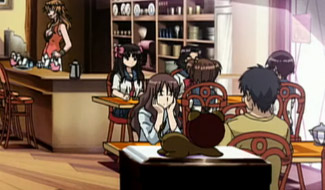 …with the hastily re-coloured cast of Saki…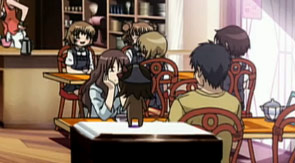 … and the cast of Hidamari Sketch (that'll keep Author happy, at least)…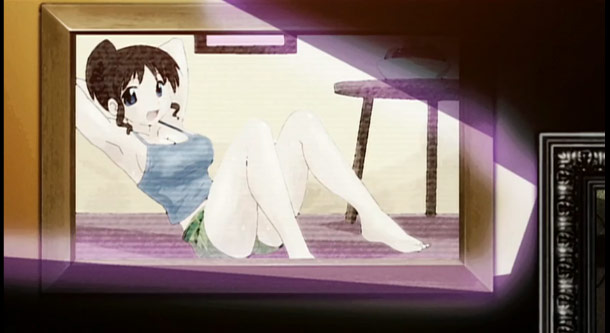 … and Hinako…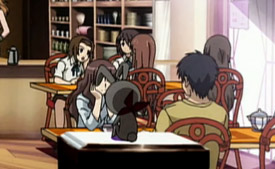 … and the re-coloured cast of K-On (and Pani Ponis Meso-Usa)…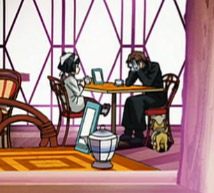 … and some characters from Maria Holic…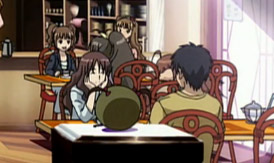 … and, most importantly, Yayoi, Miki, Takane and Hibiki from iDOLM@STER (SP).
Plus a few more I didn't recognise. The Ark clearly has really, really amazing customer turn-over…
-update- Oh, I forgot to mention this one since I didn't take a screen grab of it, but the 8-bit game that they see in 1985 is also the same game that Asuna buys in Negima!? – or at least they've reused the game footage ^^;