Posted by DiGiKerot in
R1 DVDs
at September 30, 2010 on 7:59 pm
You may remember that, some months ago, NISA released Toradora on R1 DVD, which I duely posted about, and all was good. Well, sorta good anyway – lovely packaging, but there was something of a headache with merged interlaced frames resulting in all sorts of video issues, most prominently some frustrating ghosting problems. Problems NISA promised to correct.
Which they did with the commencement of the shipping of replacement disks towards the end of last week. I have to say in that regard, kudos for NISA – not only did they admit there was a problem, they also instigated what has to have been one of the least painful replacement processes I've suffered (even for a non-R1 customer like myself), and even managed to get it here to me in the UK more quickly than the postal system managed to get them to some parts of the US.

As for whether or not the video has been corrected, well, in comparison to the screen shot in my previous post…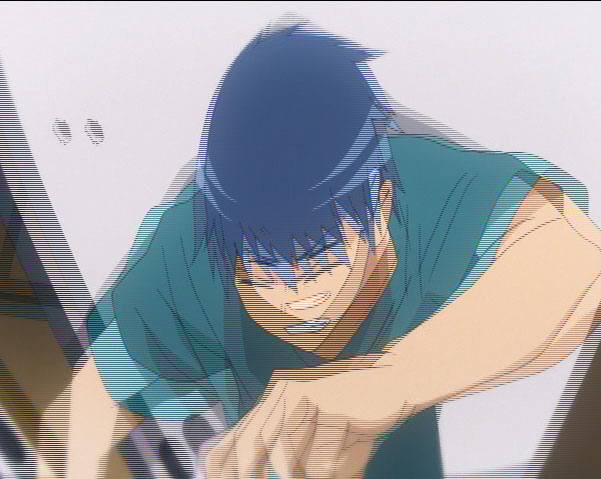 That image is taken using the same method I used last time, and whilst it may look strange to some, that's exactly what the raw video is supposed to look like. Whereas on the original disk each field of the image contained overlapping information from the other field, on this new disk the two fields of the interlaced frame are entirely distinct – you can discard odd or even fields of the image an obtain two different, distinct pictures. It IVTC's up a treat, and looks about as good as any other recent R1 anime DVD (as in, the disks from anyone else who crams thirteen episodes across two disks) you care to mention on any DVD player worth it's salt.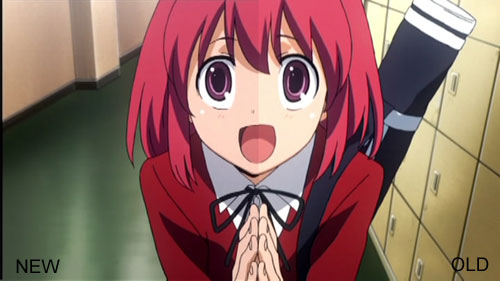 Coincidently, they've also tweaked the contrast of the video. It's rather more subdued in terms of brightness, but I'm inclined to think that's how it's supposed to look, particularly given that someone over at the AoD/Mania forums said the colours are closer to the R2s than they were on the previous disks. I kind of have to wonder if, when the video was encoded for the original DVD, someone was a little too aggressive in trying to "improve" it, perhaps explaining the bodged de-interlace it displayed as well as the colourisation tweaks.
Oh well, no sense in speculating at this point. From what I gather, NISA aren't shipping the corrected disks out to retailers to replace unsold stock, so if you decide to pick up a copy now it's been corrected, you'll still have to fill in the replacement request form over at the NISA website. Whether or not you'll get the corrected disks if you order straight from NISA themselves, I don't know – I'd certainly hope you would, but stupider things have happened.