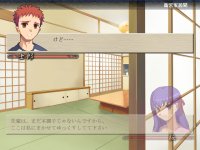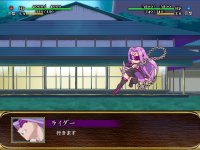 Doujin circle Werk released the trial version of the second act of their Super Robot Wars inspired, Type Moon themed SRPG Battle Moon Wars earlier in the week.Whilst things play more or less the same, there are a few changes – most noticeably the menus. Rather than the text based menus of the previous game, they've switched things to use icons. This makes things a little more friendly for the non-literate, but it does end up making things rather more sluggish to play around. Speaking of making things rather more sluggish, the characters walk cycles are better animated this time around at the expense of speed.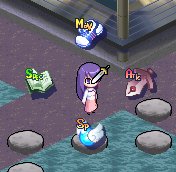 As far as the plot goes here, it leans heavily on the Fate/Stay Night side – Shirou, Sakura and Rider are attacked by Shiki from Tsukihime (the evil one, that is). Midway through Shiki summons reinforcements to attack Sakura, and whilst Rider and Karen (from F/HA) turn up in time to save the day, they don't turn up quickly enough to prevent Shiki from making off with Rider, who had agreed to become Shikis servant in exchange for him not hurting Sakura (like he was really going to keep that promise!)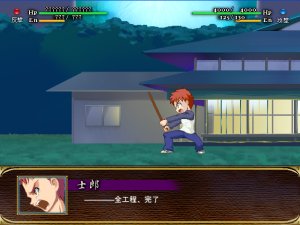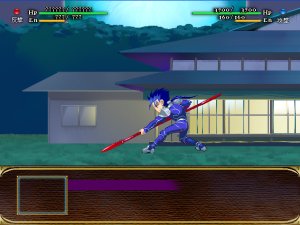 And that's about it, really. The release of the full version is set for 13/08/06, and I'm looking forward to spending some more time with it.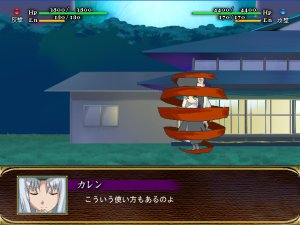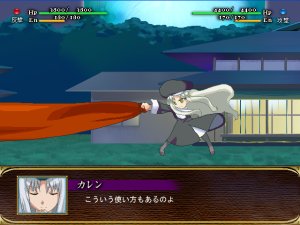 Karen attacks with her scarf (reminds me of Rose from Street Fighter Alpha), though personally I think Sakura probably has the best battle animation (she is also rather, errr, wobbly ^^;)