Posted by DiGiKerot in
One shots
at June 11, 2006 on 10:17 pm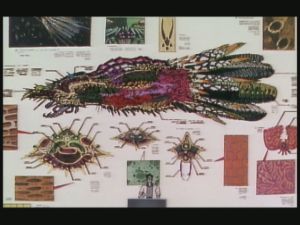 Moving onto Episode 4, we finally get some suggestion of what the cosmic monsters are – they are the universes immune system, and their target is the eradication of the human race!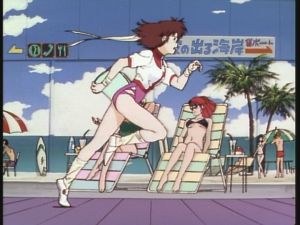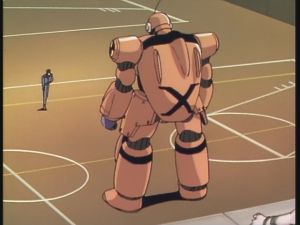 Meanwhile, a rather melancholic Noriko is blowing off all her friends to secretly take lessons with the Coach, piloting a new model of training machine. Jung gets wind of this, though, and bitter that Noriko seems to have been chosen to pilot their new weapon system, she challenges Noriko to a battle in Space.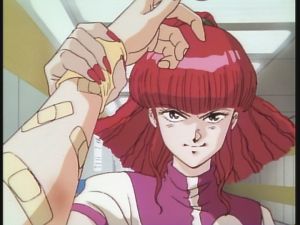 Noriko can't go through with it, though – the moment they get through the airlock she panics, unable to get over the trauma of Smiths death in the previous episode. Kasumi slaps Jung for freaking out Noriko, but Jung speaks sense – the next time Noriko goes out into space, she will die, and she decides to tell Coach as much.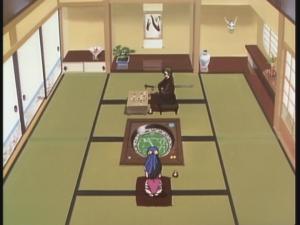 As if Coach wasn't dude enough, he has somehow managed to convince them to install a full, Japanese style room to the Excelion, complete with sliding paper door, tatami mats and everything. I suspect this is just so that they can have one of those scenes where the wizened old commander plays Go or some other tile-based game whilst ignoring the advice of their subordinates you get in all those military series. Anyway, when Kasumi brings up the fact that Noriko is getting special training when the new weapon is modelled around her, Coach just tells her that it needs two pilots and he has faith in Noriko.
Nearing Earth, the Excelion decides to take radical manoeuvres to avoid show the Cosmic Monsters where earth is, but unfortunately the monsters break the laws of Physics and follow them anyway (as displayed by the destruction of the spot where Smith formally introduced himself of Noriko ;_;). With the location of Earth known, they have to wipe out the largest alien force yet! Noriko ends up being grounded so that Linda, Jungs partner, can use her RX since Lindas is damaged. Poor Linda should have known better than to take a cursed RX, though, as like most of the top squadron she meets a painful death.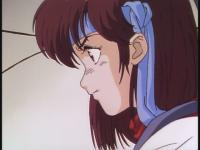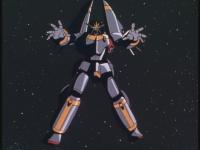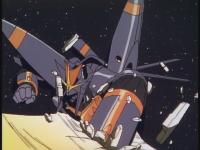 Faced with the incredibly melancholy of all those familiar landmarks on the Excelion being destroyed, Noriko resolves herself on the BLUE RIBBON OF SMITHNESS to be AWESOME with BURNING PASSION, and scrambles the incomplete super weapon GUNBUSTER and proceeds to kick monster ass.
She struggles against the mother ship, though, due to its extreme speed. She concludes the only way to win would be to let it ram her then blast it at point blank range, and Noriko dies in a huge explosion, taking it with her.