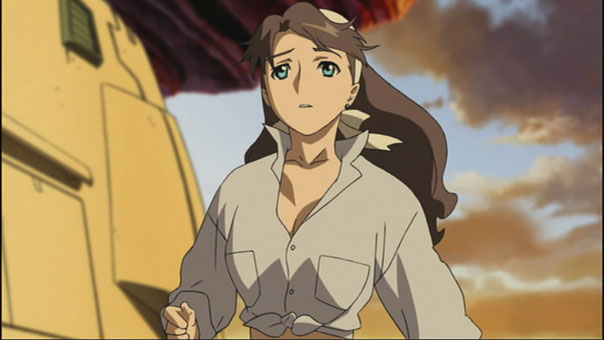 Despite the popularity and the generally positive reception of the first episode, I've not actually seen all that much written about this second episode of the latest My-* franchise instalment. I can't particularly say that it really surprises me – a large part of it has to come down to the rather protracted release schedule. It's taken practically six months since the previous episode for this volume to find it's way into my hands. Whilst I wouldn't necessarily say that they've lost the interest of the audience, I do know a few people who simple won't watch any of it until the last episode is out because of this. Those kind of waits are pretty painful for good shows, after all.
That said, I think the big problem that this episode just doesn't give anyone much to write about, which is precisely the problem I'm facing here. That isn't to say that it's actually bad, it's just that after the first episodes heady mix of action, combat maids and musical plagiarism, it's all a little unspectacular. Much of the episode is really spent filling the characters on things that we, the audience, are already aware of, and there isn't really all that much advancement in plot – Rena meets the Shirow, who is presumably Arikas father (making Rayte – Sunrises new fangled romanisation for Reito – her Uncle), the Columns make their move, Miyu shows up and Rena gets her new GEM. It's all done with the same wit and charm as the first OAV, to the level which the series hasn't really seen since the first quarter of ZHiME TV, but it simply lacks the slickly animated pyrotechnics you'd expect from such a short OAV series – it's not like you can build much of a story in three episodes, after all.
Still, in the last five minutes it starts to come together, as we get get Elliot and Miyu trying on a upgraded M-9. It's the same kind of super-powered fisticuffs we saw towards the end of the first episode, and infinitely better done than anything in ZHiME TV outside of the first few episodes, but the fight scene itself is a little too on the short side. When all is said and done, all this episode ends up doing is setting things up for what will, hopefully, be a pretty spectacular finale.
There's nothing really worth saying about the DVD release, other than one point of amusement – it's not S.ifr related, but the advert their sticking on Sunrise DVDs for Xenoglossia is pretty hilarious, being naught but a constant bombardment of service-shots.