Posted by DiGiKerot in
idolmaster
at January 13, 2015 on 1:39 pm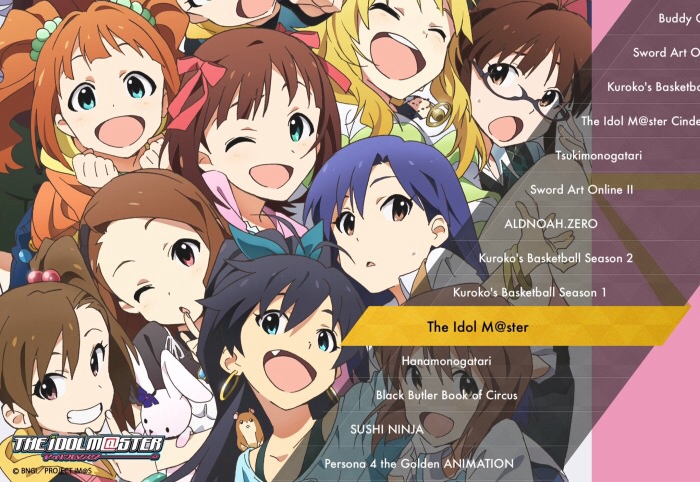 I don't usually write about this kind of news these days, but, hey, I figure there's probably an exception to be made for many a thing in life.
So, to presumably to tie in with the Cinderella Girls anime which is now airing, Daisuki have started uploading episodes of the original iM@S TV show. "Big whoop" is probably your reaction to that, but the specific interesting thing about this is that, unlike the North America-only stream of the series on Crunchyroll, the regional restrictions applied on Daisuki appear to be more inline with those they have on Cinderella Girls.
That is to say, this marks the first occasion that the show is available in the UK (and at least some parts of of the rest of Europe, I gather). Now, this isn't the first iM@S material available over here, as whilst we were deprived of iOS Shiny Festa, Animax picked up the second (and only the second) series of Puchimas a couple of seasons back, but I guess it's the most significant.
That being said, yeah, yeah, Daisuki. As someone who keeps a PC hooked up to the television for use as my primary anime delivery mechanism these days, I actually managed to watch through the first episode of Cinderella Girls and Tsukimonogatari flawlessly, which is a big improvement over trying to watch Hanamonogatari last year (I gave up). I understand that for those folks who like to stream their cartoons via their games consoles it's not particularly useful (though Daisuki do have mobile/tablet apps), but, hey, it's one less excuse I'm going to accept for having not jumped on the cartoon idol bandwagon in the future.