Posted by DiGiKerot in
idolmaster
at February 12, 2017 on 1:37 pm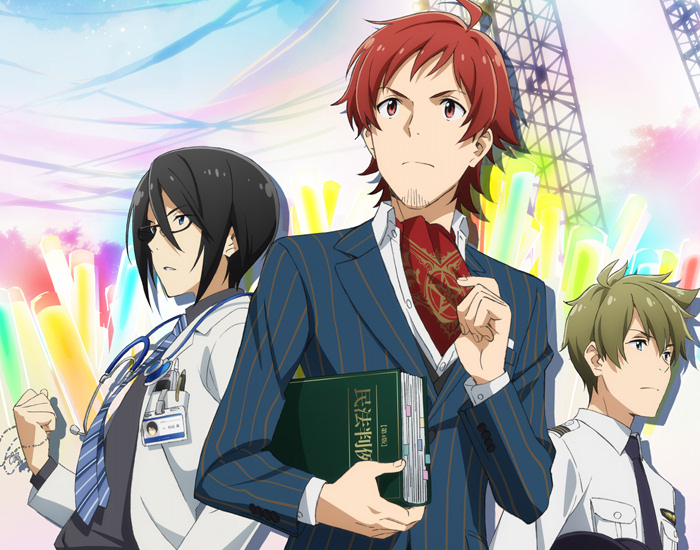 …And it's
SideM
, which is probably going to make a few Million Live fans a little salty.
Still, from a business expansion point of view, it probably makes sense at this point – it's not like they particularly struggle to fill large venues for any of the other iM@S properties at this point (heck, there's a Million Live event at the Budokan in a months time), and there's competitors in the market like Uta-Pri are still shifting units that show there is an audience there. There's a market to exploit there with a fairly high ceiling which isn't going to cannibalise the audience from things this particular franchise are already selling to people. To a degree, Million Live would just be preaching to the choir.
Anyway, more details will be released about it next month. I'll give the show a fair shake regardless, but obviously the most interesting thing about it will be the staff. The original aniM@S and Cinderella Girls both pulled in a bunch of stellar talent, and it'd be nice to see something of the same level for this. For as much as most of my bubble don't really pay that much attention to the Guy Idol anime (though I've heard from more than one person that the SideM live events are a blast), there's a surprisingly high bar in terms of doing unusual or interesting things set by shows like Shounen Hollywood in that market. As much as some folks like to look down on things they see as fujoshi-bait, it's not necessarily a market you can be lazy about.
Also, real curious as to if, or perhaps rather how, they'll approach the whole Akizuki Ryo thing.
(Although I'll insert the usual disclaimer here that I don't really follow Million Live, so I was never personally going to get salty regarding anything what goes on with that…)