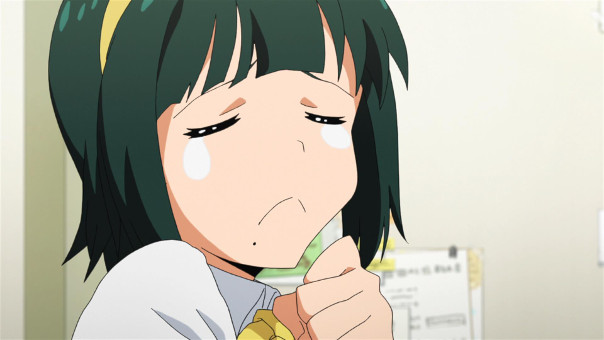 OK, so apparently
Namco Bandai have been outed as registering the 3rd VISION trademark
. The potential significance of this is likely obvious to at least a few of those reading this – all the
iDOLM@STER
works span-off from iDOLM@STER2 were tagged as
2nd VISION
, so it follows that this is likely to be advance notice of a third core installment to the franchise coming up in the near future.
Its probably make a lot of sense that this is something that's potentially coming up shortly. Aside from the fact that there are new hardware platforms coming in the near future for them to exploit, and the otaku market are probably easier to sucker into being early adopters than most, there is also the forthcoming iM@S feature film. Bundling the movie's eventual home release with a new iteration of the game makes an awful lot of sense, particularly considering how well the iM@S2 plus TV anime bundle sold when released on PS3.
Aside from that, though, they've pretty much milked iM@S2 as much as they can without bringing in some kind of shake-up at this point – even discounting the mobage, they've more-or-less exploited it as much as they managed to with works derived from original iM@S. They've had their TV anime (though the A1 Pictures effort was obviously a lot more "core" iM@S than Xenoglossia!) and their three PSP games – this time combined with their rhythm-game-bundled-with-OAV title. DLC for iM@S2 has naturally run it's course by this point to.
All told, it's probably about time they did something to revitalize interest in the core franchise, especially now that they are actually facing some degree of competition in the idol game market – I mean, there's Aikatsu, and there's an upcoming Love Live Vita game forthcoming, and who even knows what the heck SEGAs Project575 is. Attention is divided.
But, hey, it's obviously early days right now, so who knows what this actually is, or what they're going to do with the game. I do have my own suggestions, however…
(more…)