Posted by DiGiKerot in
One shots
at February 12, 2014 on 7:12 pm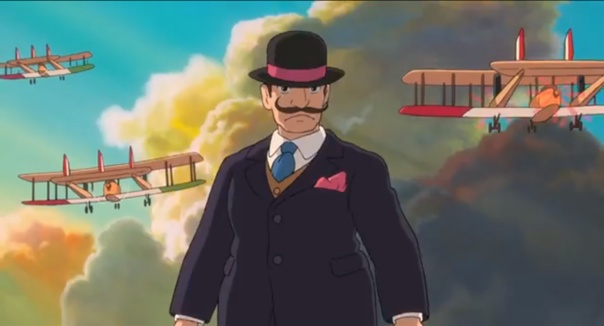 There was a screening of The Wind Rises, supposedly the last film to be made by infamous director Hayao Miyazaki, as part of the Glasgow Youth Film Festival this last weekend. We'll see how that whole "last film" thing goes, but being the only currently scheduled UK screening of the movie in the UK until it's general release in May (months after the rest of the English speaking world, annoyingly), I figured I'd drag myself up to Scotland.
I kind of feel like I've done the whole cycle on Miyazaki at this point. Getting into anime in the mid-nineties, and living in the middle of nowhere, the Ghibli theatrical output was one of those things I'd heard about existing In Theory, but was the kind of thing that you'd only actually be able to get ahold of if you "knew someone", as fansub distribution in the day so often went. Through sporadic TV broadcasts and theatrical festivals, by 2001 I'd managed to catch pretty much all of the studios output, however, and I rather liked it.
Then there was that Howls Moving Castle thing. I genuinely thought that was a terrible movie. Awful. It soured me to the point that I've still not actually got around to watching Ponyo.
The Wind Rises is not Howls Moving Castle, thankfully. It is, in fact, a pretty good movie.
(more…)