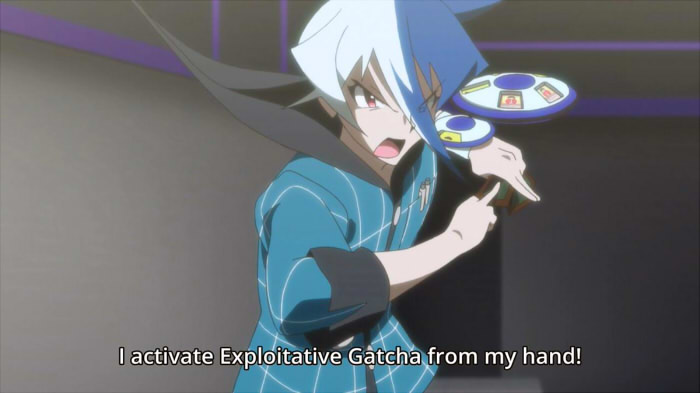 Is this, perhaps, the most 2017 of statements?
This years Gundam Unicorn update is… I've still not watched more Gundam Unicorn. Although I somehow thought buying the second half of ZZ, which just turned up today, was a good idea? Whoops.
Let's just put this lack of Unicorn-related momentum down to it being a good harvest this year. It feels like there's been a constant stream of at least one thing a week I was particularly excited about watching every week for the last year, and at some points I was watching something new pretty much every evening. It's been a good year for TV anime.
From a theatrical anime point of view, it feels a bit odd to call a year with not one, but two, new Yuasa efforts comparatively weak, but that probably more to do with how ludicrously stacked parts of last year ended up being, with things like A Silent Voice, From This Corner of the World, Kizumonogatari I&II and, I suppose, Your Name. Then again, it's been a nice year to be in the UK in that regard, because we ended up getting at least something in cinemas here almost even month, and it's entirely possible that any perceived weakness was more a result of not binging the years best content over a weekend, given the way this years SLA line-up panned out.
Also, that I've not been able to see the new Nanoha movie yet. Or No Game No Life. Or Heavens Feel. Guess there's still some good stuff left to see after all.
Anyway, usual format from here on out. Spoilers ahoy, and don't necessarily take anything I write about below this point as being that glowing an endorsement. I tend not to write about my actual favourite stuff of the year, since that's hard, so, this is just the first few things I could actually formula any words on.