Posted by DiGiKerot in
Mikan Watch
at June 9, 2016 on 6:29 pm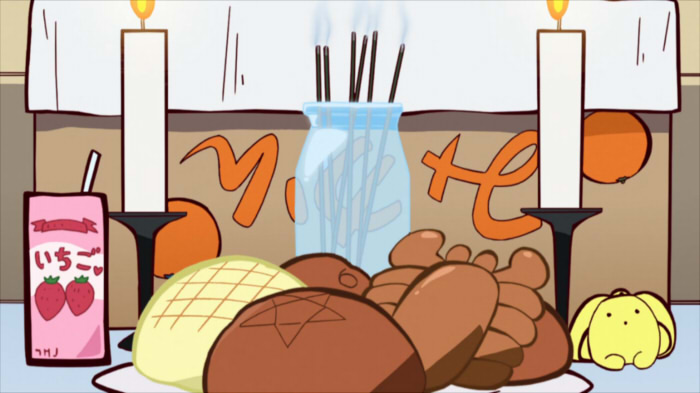 From Season 4, Episode 1 (or, episode 10) of Space Patrol Luluco, one of the two latest efforts from Studio TRIGGER, being used as, well… it's a spoiler.
Also, Wooser.
Luluco is doing a pretty good job of convincing me that comedy anime is really second-best served in nine minute chunks – obviously, such things are best served in the precise format that Teekyu follows, but failing that, Luluco does a pretty good job of not really overstretching it's often one-gag episodes, taking things to their end-point without stretching them too thin. It's a pretty entertaining show, really.
Also, any show that delivers more Sucy is pretty good in my book.