Posted by DiGiKerot in
Love Live!
at April 22, 2014 on 9:43 pm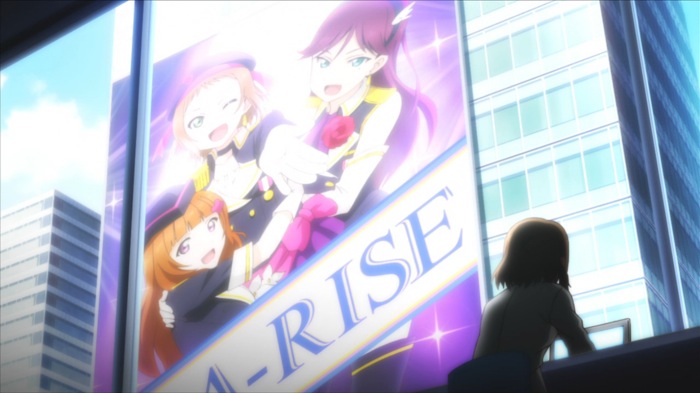 The Internet is Vast and Infinite. Also full of streaming idol contests, apparently.
I was pondering whether or not, given some of the charts shown later in the episode, there were any internet hacking shenanigans going on in this episode, but whilst Nico has previously proven herself quite adept around a keyboard (at least whilst trolling idol groups on internet forums), I'm pretty sure that Arisa and Yukiho aren't exactly the sorts to have a Love Live voting bot-net at their beck-and-call. Infact, given that half of our heroines active fanbase seemed to be at their concert, and didn't seem to have their 'phones out, I wonder who was actually voting for them.
But I'm digressing in an attempt to justify the silly post title.
(more…)