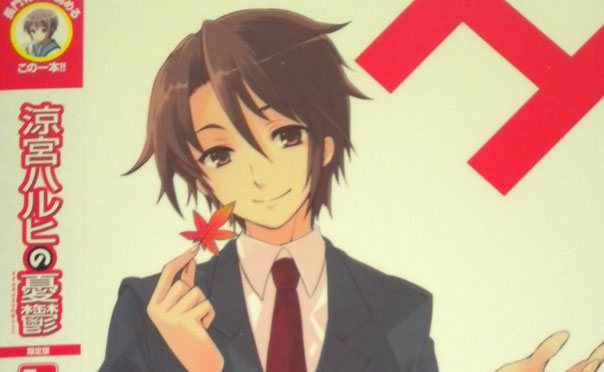 Procrastination is, perhaps, the name of the game here – this post has been delayed not because my DVD was trapped in postal hell, but, infact, has not previously appeared due to me being kind of lazy. Indeed, I've sat on it long enough that the final volume of the second season arrived today. Yes, I now know the true conclusion of the epic battle between Man and Troll, DiGiKerot and Chairman Kadokawa.
But I'm not telling you that today – you'll have to wait for that knowledge. Rather, I'll be answering far more immediately pressing matters.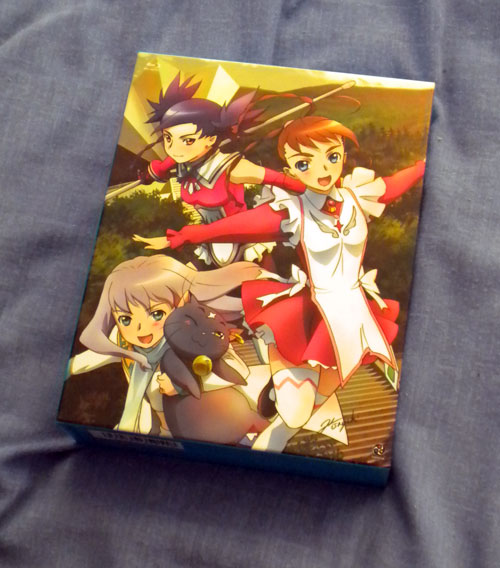 Yes, I did buy the My-ZHiME blu-ray set.
*Ahem*
More seriously, let's get back to the 5.857142 spoils (I'm not going to miss those zany volume numbers).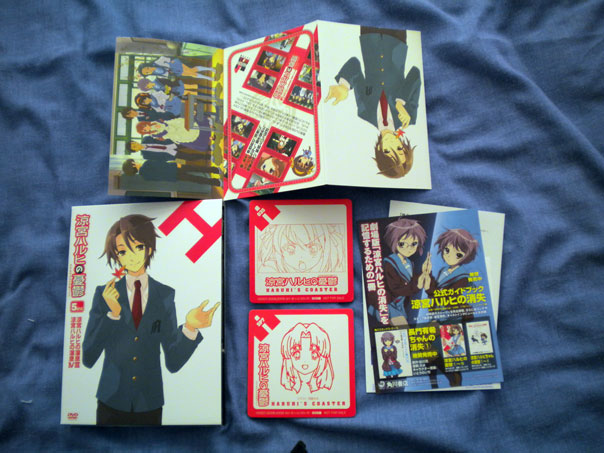 Alas, as you can see, no film strip this month. I curse thee, Chairman! Yet, what is that I see nestled next to the DVD case there…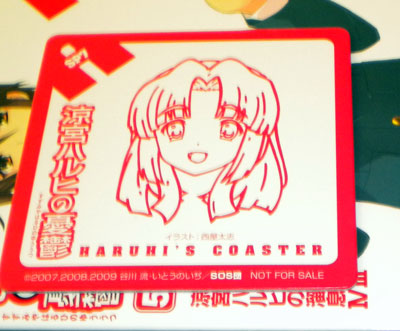 Yes, it's the illusive SP coaster! I was starting to wonder if these things
actually existed
given I'd neither received one myself nor saw one elsewhere, but it looks like the cover wasn't lying about them. Well, not lying about them for
this
volume at least, who knows about the previous ones. It's not exactly as nice as the film strips, and it's a pretty odd choice of character for what is the shows second season, but I guess I shouldn't complain.
That makes it DiGiKerot 4 – Chairman 3! I guess the fact that I'm at least going to pull a draw here kind of takes the excitement out of it for you all, though I suppose that would suggest that, somehow, wondering whether or not I get some silly piece of additional tat had any tension in it in the first place…
Comments Off

on The Melancholy of Suzumiya Haruhi DVD 5.857142