Posted by DiGiKerot in
idolmaster
at September 22, 2013 on 4:47 pm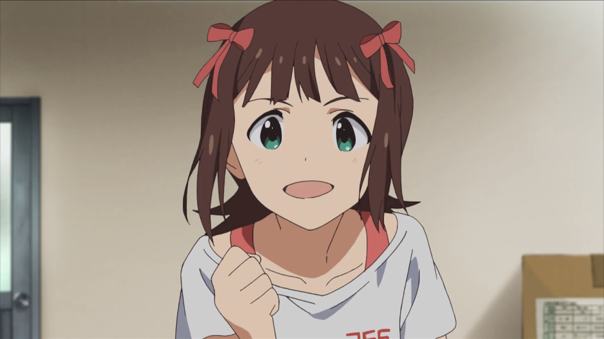 Because that's when the
newly released iM@S movie PV
reveals the movie is released.
Not that there's really much to say about it, given that it's, you know, only a minute and a half long, and it's not as if iM@S is exactly a high-impact, high-narrative franchise. There's idols! There's a beachside retreat! There's delicious 2D dancing!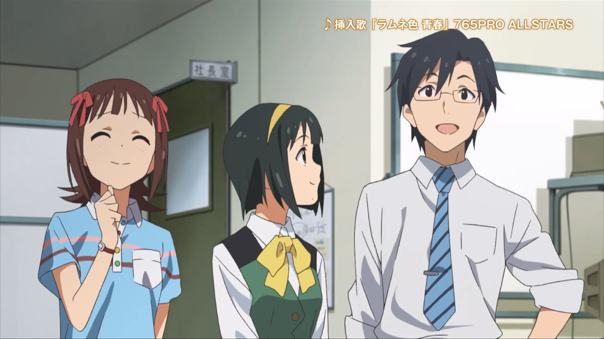 There's Kotori! But then, she's been in every episode of the anime – pretty much the only character other than Producer-san to do so (though I'm pretty sure Hamzou appears more than some of the idols do, and is present in the trailer too).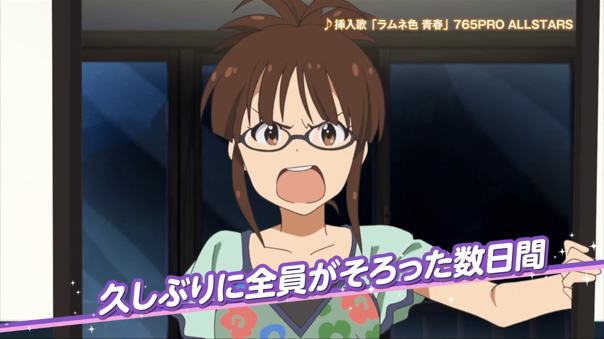 Also annoyed Ritsuko… which isn't exactly a rarefied sight either, come to think of it, but is no-less welcome.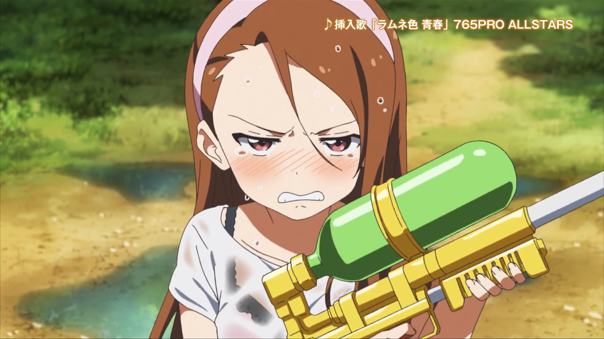 Also soaking-wet Deko-chan, wielding a vintage Super Soaker 50, which I guess probably is somewhat less common, and somewhat more lewd.
Obviously I'm unbelievably excited, not that there's any chance of me seeing this in the next twelve months short of flying to Japan to see it.
As two final notes, firstly…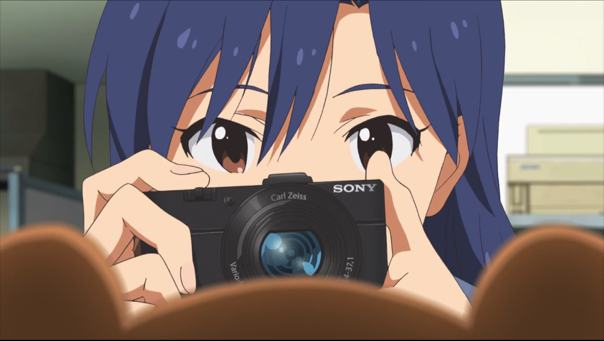 A cursory glance through Sonys product line reveals Chihaya's camera is a Cyber-Shot DSC-RX100 II, though I'm told that this is pretty obvious to anyone even slightly into cameras. It mostly amuses me simply because, well, it's blatant use of an actual product – given that the TV anime went so far as to use
Uniplex
rather than
Aniplex
, despite being the label the show was released on, it tickles me in that particular fashion.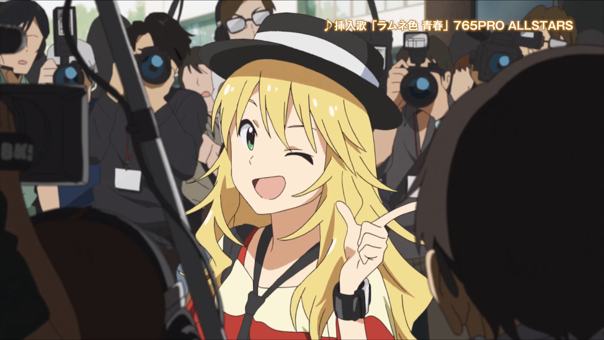 Finally, whilst I suppose she does manage to pull off that hat, I always knew that Miki was a darn Hipster.