Posted by DiGiKerot in
Free Talk
at October 11, 2013 on 9:30 pm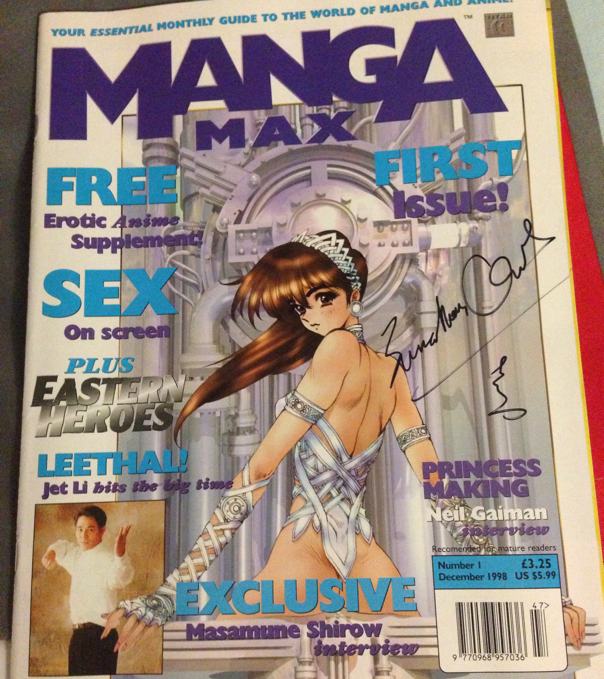 Just to see how completely different things are these days, right?
This is the first issue of UK anime magazine Manga Max, originally published at the back end of 1998 (this is the December issue, which I guess means it came out in November). The reason I have it with me, well, I brought it to accost former-editor (and usual SLA guest announcer) Jonathan Clements with – that's his autograph you see on the front there.
Manga Max probably has something of a storied history which isn't really worth getting into in any real depth for the sake of this post – it sprang out of Manga Mania, originally a combination anime magazine and manga anthology published by Dark Horse (as a release vector for the Akira manga, amongst other things), which eventually went through three or four different publishers before landing (back with) Titan. This manga-free relaunch under a different moniker had something to do with trying to expand it's market outside of the UK.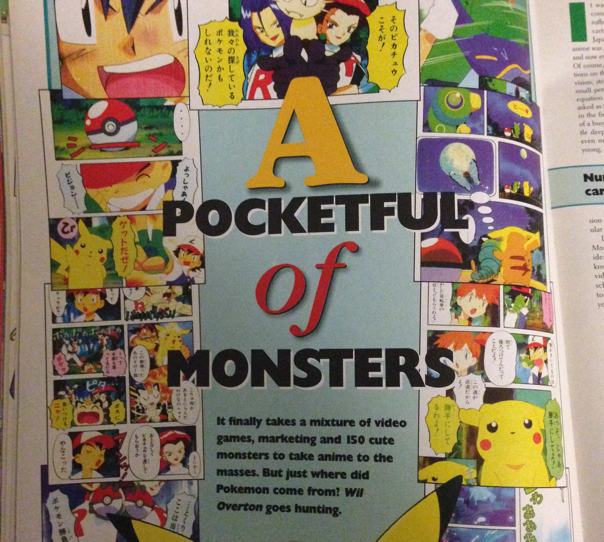 OK, first point of hilarity – this magazine had a feature on Pokemon. This is back when, if memory serves correctly, the anime had broken in the US, but hadn't yet migrated here to the UK. The article actually refers to the property as
Pocket Monsters
throughout, something which Nintendo outside of Japan would really rather you not do.
Of course, the latest Pokemon game is released… well, it was supposed to be tomorrow, but most UK retailers ended up breaking release date and started selling it today.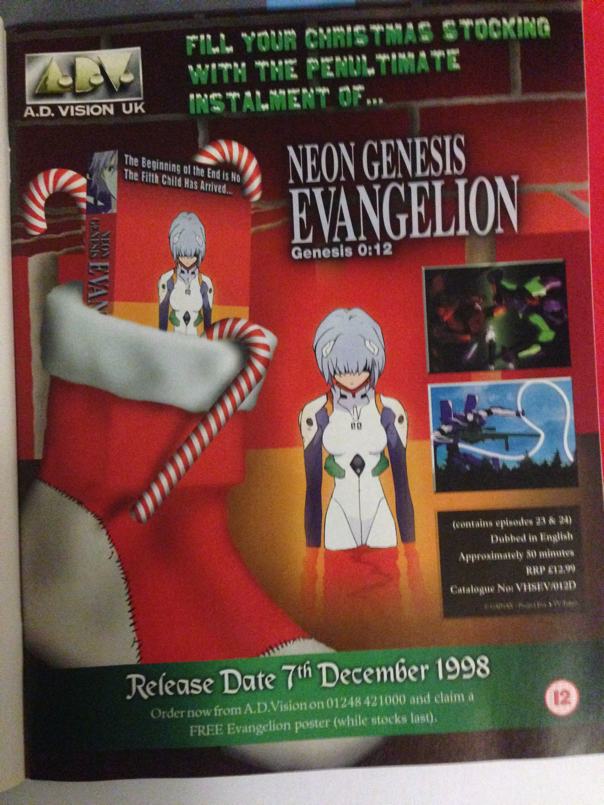 The second-to-last volume of Evangelion was about to be released on VHS – the perfect Christmas present, apparently, which probably also explains the much later US Evangelion special Christmas Edition ADV released. Vaguely amusing today because, errr, I literally about an hour ago got out of the first European screening of Evangelion 3.0 (it was OK, I guess. The Nadia music reuse bugs me as it plays on nostalgia of what is essentially a far better version of the same scene, though).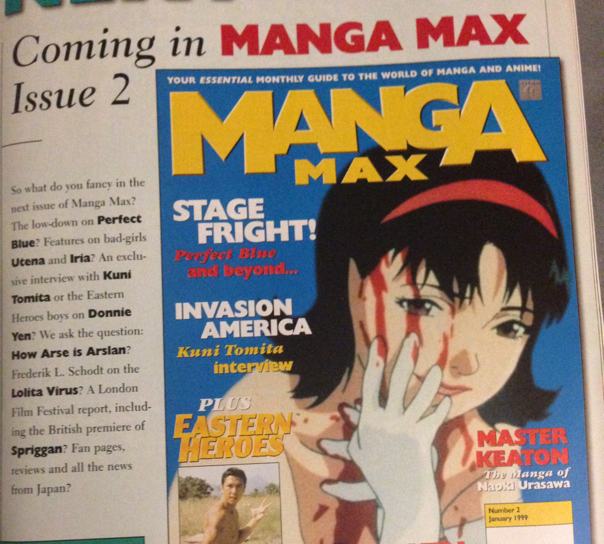 And speaking of movies, the next thing I'm off to see, in about an hour and a half, is Perfect Blue, which was also the subject of the
second
issue of Manga Max. This was back just before the movie got it's original UK (theatrical) release – I remember seeing the movie in the cinema the same day as The Matrix, early 1999. Kind of messed with my head for an hour or so, that double bill did. Perfect Blue is about to get a re-release of BD here in the UK next month, after having been out of print for some time now.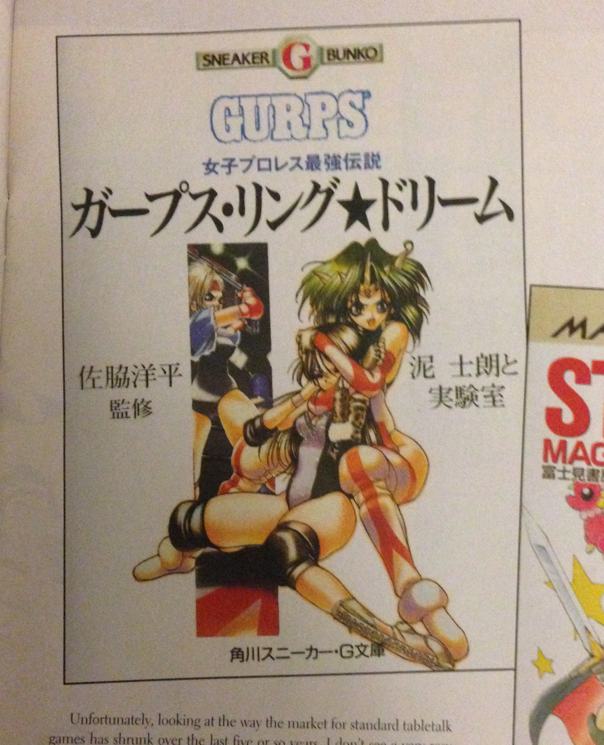 Womens Wrestling…. although this is actually an RPG rule book based on the GURPS system (published on the Sneaker Bunko label, same as Haruhi and the currently airing My Mental Choices are Completely Interfering with my School Romantic Comedy), rather than a manga or anything anime related. Not really amusing in an SLA sense, I guess, but, hey, there is a womens wrestling show airing at the moment, right?
In other things amusing about this issue, Naoki Urasawa is cited as being known for Pineapple Army, the final episode of Giant Robo was, finally, about to be released on VHS, Legend of the Overfiend was scheduled to play on subscription movie channel FilmFour, and, in a credibility-destroying move, two Cowboy Bebop OSTs only score 3/5 in the review section.