Posted by DiGiKerot in
Mikan Watch
at January 2, 2014 on 6:15 pm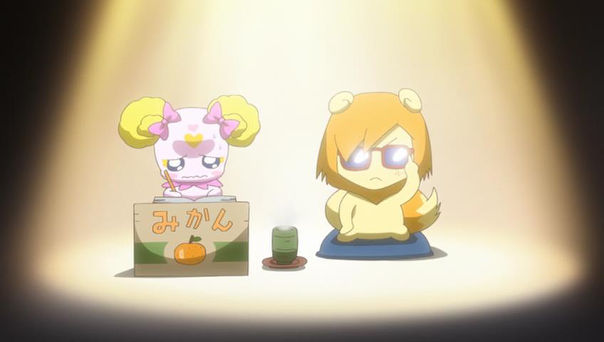 From Precure AllStars New Stage 2, being used as a table by Candy from Smile Precure.
I don't really have anything left to say about the movie itself – I wrote about it in yesterdays end of year post, having only just gotten around to watching it a couple of days back due to feeling obligated to watch it because mentioning the Precure movies in those posts is pretty much tradition.
I will add that I drew at Peace Janken, though. Darn.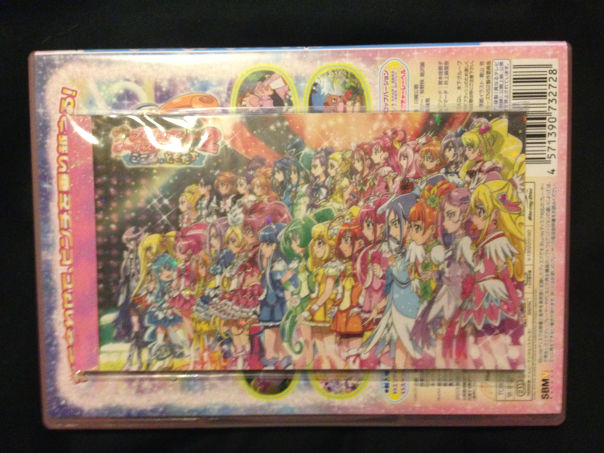 I do have the BD for this lying around, but honestly, there's not much to say about that either. Whilst the Precure AllStar movies have hardly ever come with the greatest of pack-in extras (and I can't remember if I got the Miracle Light for this one), they have been getting increasingly limp as they've gone along. The problem, as ever, is that the ever increasing number of characters they have to deal with makes matters rather trickier. So, whilst in previous years we may have gotten some form of stationary with a selection of different franchise artwork on it, this time it's a notebook with exactly the same piece of art on every page, it being the easiest way to ensure everyone is represented. To make matters even more underwhelming, it's an arrangement of the same piece of art which is scattered across the rest of the BDs packaging – it's used on the front cover and the disk art as well, with only the Erika image switched out.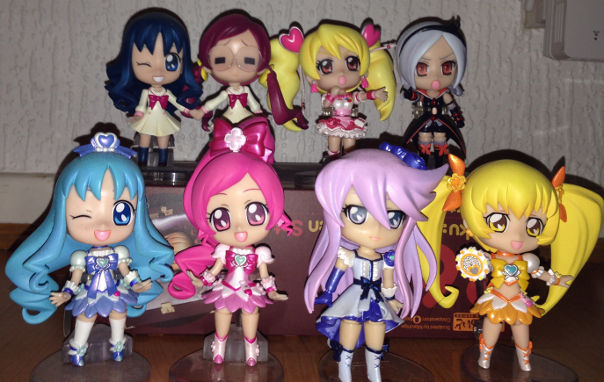 Speaking of Precure AllStars, I am just two figures short of having a complete set of the Precure Chibi-Arts figures that have been released, at least as far as I'm aware. They aren't exactly the greatest figures in the world, particularly in a world where the Cupoche line now exists, but most of them were at least bought at a significant discount. I say most of them, but being a Japanese online store exclusive, and with me mostly wanting a complete set of Heartcatches, I ended up paying almost as much for a used Sunshine alone as I did for the rest of the set.
As for the two I'm missing, it's a similar deal to Sunshine, unfortunately – they released separate Peace and Yayoi figures (that is, individual figures for Cure and Civilian forms) as store and event exclusives, and I figured I'd just cut my losses rather than going through the hassle or expense of trying to source them after the fact. Heartcatch is the best Precure anyway.
Comments Off

on Mikan Watch #83: Precure AllStars New Stage 2