Posted by DiGiKerot in
Mikan Watch
at May 16, 2009 on 7:40 pm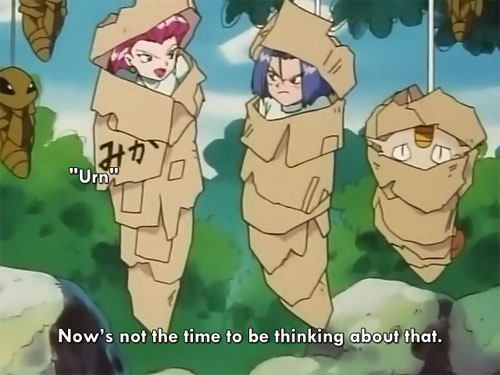 Submitted by reader
Digitalboy
, apparently from the sixth episode of the show. Team Rocket have clearly been cocooned using material scavenged from a variety of cardboard boxes, including a Mikan Box.
What's particularly hilarious about this example is that the subbers are clearly completely unaware of the visual meme displayed here, and as a result have read the "みか" as "甕" – or Urn.
It made me laugh, anyway.
Comments Off

on Mikan Watch #24: Pokemon