Posted by DiGiKerot in
Mikan Watch
at May 20, 2009 on 6:52 pm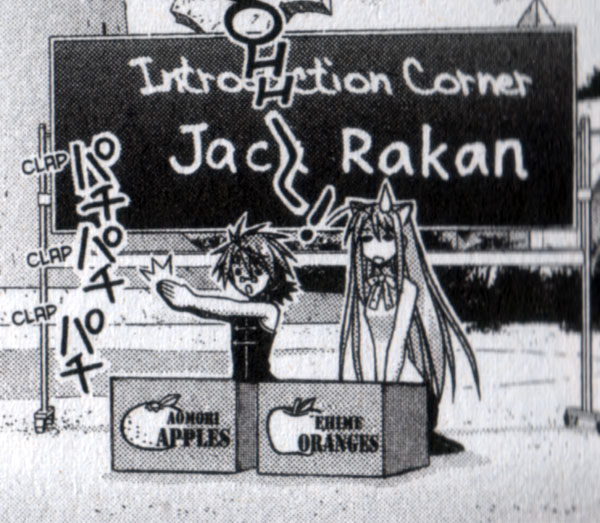 Well, it did say Mikan in the Japanese print of the 22nd volume of the Negima manga, but for the US print they elected to translate the text on the boxes. Unfortunate, then, that they managed to mix the text between the Mikan and it's neighbouring Ringo box, then – just check out the disparity between the pictures and the text on the boxes.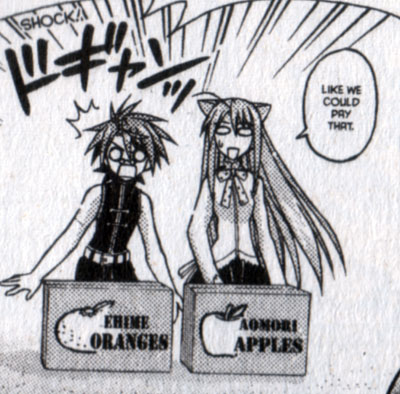 It was corrected on the follow page, though.
On the subject of Negima, or at least on more recent chapters, I can please ask Akamatsu not to write Yue out of the main-cast post magical world arc? It would be seriously detrimental to my enjoyment of the series should it the Yue-quotient drop. Thanks.