Posted by DiGiKerot in
Free Talk
at December 25, 2010 on 3:37 pm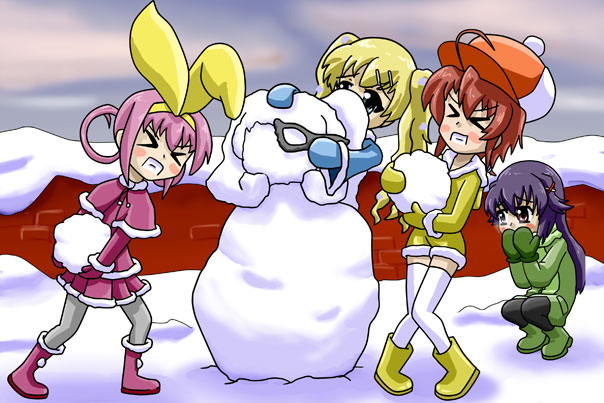 Merry Christmas, y'all. Because, you know, I feel the inclination to at least throw something together to post today. I would call
Milky Holmes
the
Secret Best Show
of the season, but given that I've sat through several discussions about how awesome the shows last episode was the last couple of days, I don't really think it's quite so secret. Also, when I say "sat through", I really mean "ignore", since I've yet to watch it myself (waiting anxiously for the Crunchy stream tomorrow…).
Saying that, this wasn't my first go at throwing together my Christmas image this year. In my desperation to
not
do
Index
again this year, I threw together an OreImo image instead. Funny thing is, I'm not massively enamoured with that show – or, rather, I hate, hate, hate Kirino. But, Kuroneko. So what the hell.
(Then I woke up at about two in the morning with a sudden "Oh, Milky Holmes!" moment, and promptly went back to sleep with the hope of finding time in which to do it today. Which I did. Uneventful story, huh?).
But, anyway, I hope you all have a pleasant day and all that. Toodle-pip!