Posted by DiGiKerot in
Wake Up Girls!
at December 14, 2014 on 10:23 pm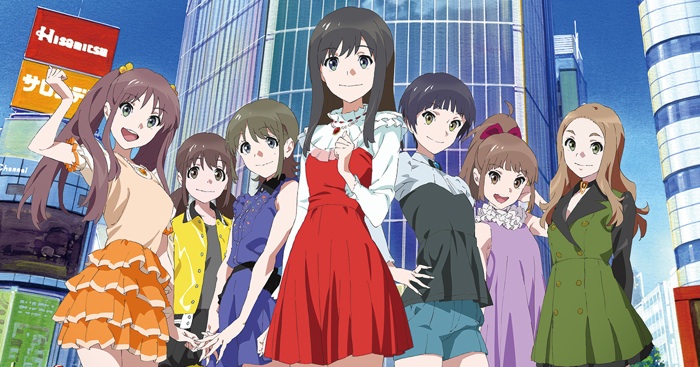 So, at todays (well, yesterdays by current Japan time)
Wake Up, Girls! versus I-1 Club
event, they announced that the legend that is Yutaka Yamamoto was once again donning his directors hat (or suit-and-tie, more likely) and crafting the theatrical sequel to the Wake Up, Girls! anime that the world was waiting for.
Not that the trailer that they released was much other than a long build-up to Yoppis rather radical new hair-do, although I guess they do show-off the fact that they fixed some of that concert footage from the TV show for the BDs in the process. The cynic in me (well, the one who is behind on extra-curricular WUG material, anyway) wonders if the short-cut is because people kept getting Yoppi and MayuC mixed up, but then I also wonder if that was only a problem amongst some of the folks in Western fandom that I know.

All joking aside, though, I think Yoppis new do is pretty cute, and I'm also pretty excited for the movie. It's probably a bit much to hope that this might be incentive enough for another convention to drag WUG outside of Japan (not that a US trip is particularly cheap for me or anything), or even for certain film festivals here in Blighty to invite Yamakan as a guest, but, hey, I liked the WUG cartoon in aggregate, even if I do sometimes come across as being a little harsh on some of it's aspects (it's coming from a place of love, man).
The next twelve months is going to be pretty chock-full of anime idol movies, though. Aikatsu is out already, and on the childrens show tip with also have the theatrical PriPara installment (as well the another TV iteration). Then there's the obvious behemoth that is the Love Live theatrical effort coming. As much as I enjoy all these properties a great deal, honestly, I'm weirdly looking forward to the WUG movie more than the rest of them. Maybe it'll die down once I get over the shock of new WUG material actually being announced.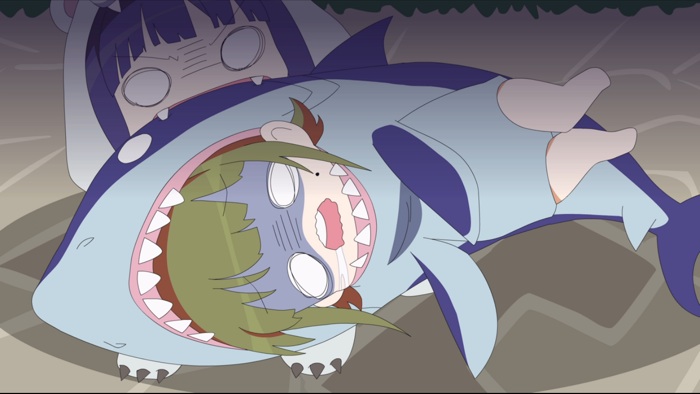 Speaking of new WUG material, it was a late announcement, but Crunchy have started streaming
Wake Up Girl ZOO
, the WUG gag anime. It's not quite SeHa Girls, but it's cute and has a nice conversational style to it's writing, coupled with a pretty irreverent sense of humour. What I'm saying is, it's a fun watch, even if poor Airi doesn't have the best survival rate.