Posted by DiGiKerot in
idolmaster
at December 1, 2014 on 1:05 pm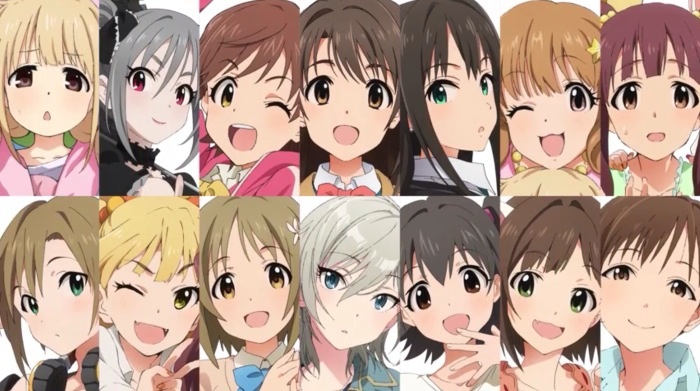 I'm sure there's probably at least some expectation that I'm going to break (the entirely unintentional) radio silence surround this blog and say something about the
Cinderella Girls TV anime PV
which was released to coincide with this weekend gones live. That being said, I'm really not the person to ask about any of the mobaM@S properties – I don't dereM@S or MilliLive to any real degree.
Which isn't to say that I'm not looking forward to the show – I have faith in the production team involved to put together an entertaining show – but I'm pretty much coming into this one as an outsider. If you're looking for someone to break down the PV, the characters included and their significance, I'm not the person to look to for this one.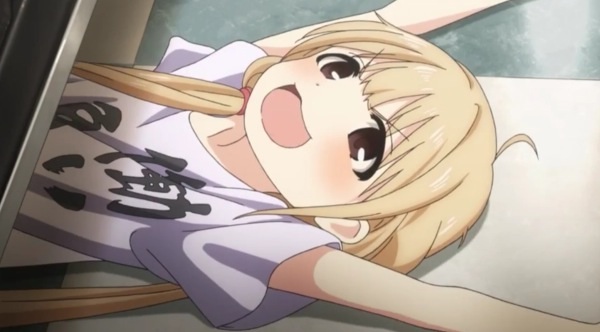 Even I've heard Anzu no Uta a few dozen times, but one wonders, will work still be for losers by the end of the series?
As someone who didn't even look at a character popularity poll before writing this post, the character selection for the show is a little curious – not so much in who they've chosen to highlight (I've at least heard of all the mains, and have the character CDs for a few of them), more the conspicuous absences. Well, I say conspicuous, but it's more characters I'd assumed were at least vaguely popular due to appearances in elsewhere more than they are, apparently, actually popular – the number of breast-fetishist doujin authors who have a thing for Oikawa kind of skews the perception of how popular she actually is, given she was unranked (as far as I can see) in the most recent popularity polls, for those who don't follow these things at closely.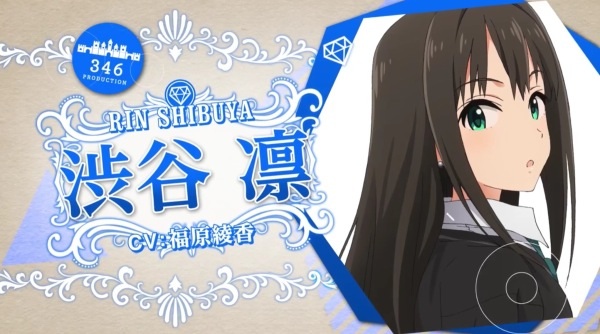 The perennially popular Rin was the one DereM@S I remember making a cameo in the iM@S movie, if admittedly in the end credits, so not a real shock she's here…
That being said, I had kind of expected Kaede and Sachiko to have played a bigger part, given that they're already amongst the most heavily merchandised characters, but maybe that's the point? In a very real sense, and certainly more-so than in the core aniM@S, with it's years worth of characterisation-cruft, the anime staff are the king-makers here. It'll be curious to see the results of future popularity polls, and whether they are dominated by characters from the what they've decided to be the fourteen main cast members, as their appearances in this show will likely inform how they're perceived in the future far more strongly than core aniM@S could ever be able to redefine them.
Although this might just be my perception as an outsider on this one – I've got no idea how solidified the fanbase considers the characters in the property, just as I've got no idea as to whether movieM@S resulted in a massive influx of Kana-Ps (how many of her MilliLive cards are of her fat, anyway?)
Even I was wondering where the older, more popular Jougasaki was once Rika popped up. The role of Mikan will pobably make sense given what they'll likely be thematically going for.
All this is to say that, yeah, I've really got nothing to say on this one, other than that I'm looking forward to seeing what this Cinderella Girls thing is all about.
(Well, OK, I guess I did buy that Onegai Cinderella PV BD recently, not that I've actually opened it or anything)