Posted by DiGiKerot in
Mikan Watch
at September 22, 2015 on 8:00 pm
I have to say, Ren-chon has really, really sharp taste in sweaters.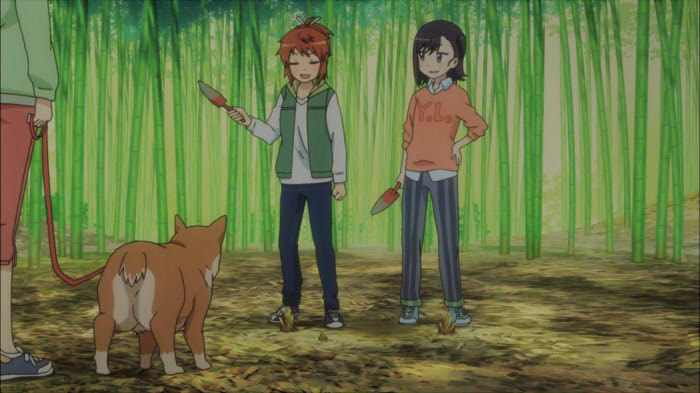 On the other hand, this fashion taste
perhaps
doesn't run in the family – that YOLO shirt screams country-bumpkin who desperately wants to pass as a townie, and goodness knows what she was thinking when it came to those striped pants.
Any, Non Non Biyori is some good cartoons.