Posted by DiGiKerot in
Mikan Watch
at December 23, 2019 on 8:49 am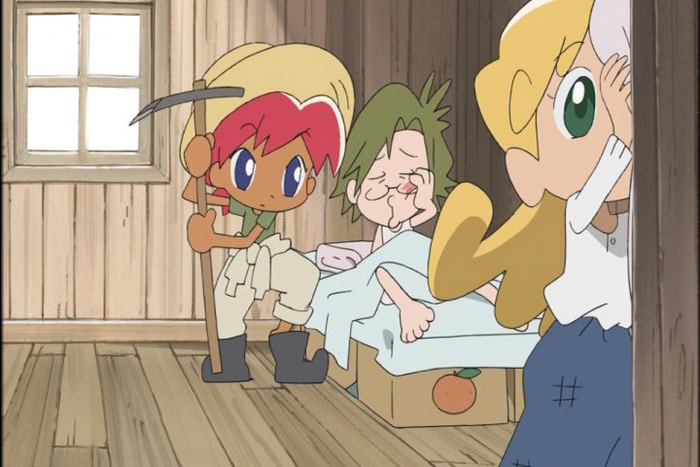 From the old Akitaro Daichi OAV
Makasete Iruka
, a title which translates to something like
"Leave it to Dolphin!"
, but was released in English under the rather more excruciating title of
"Grrl Power!"
(before it was released in Japan, even).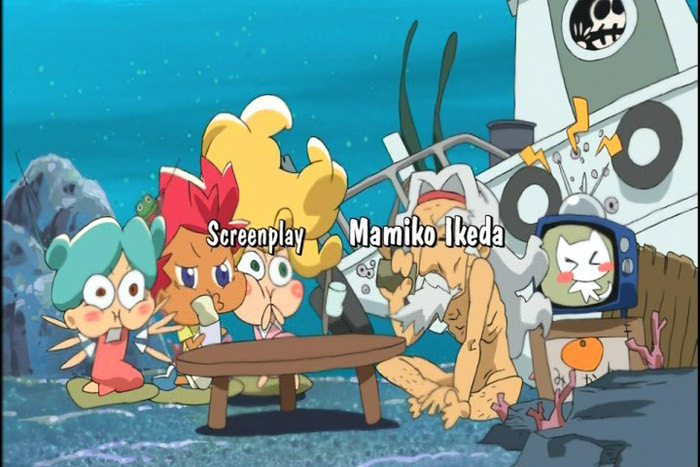 Here's another one from the OP. I'm not sure how well it will maintain it's structural integrity under water, honestly.
It's a cute OAV about three girls who run an odd-jobs service that I don't think has been that widely seen. One of it's claims to fame is that one of the girls speaks entirely in apparently accurate sign language, apparently an anime first, fact-fans!
Comments Off

on Mikan Watch #141: Makasete Iruka