I did a silly thing this month – I allowed myself to get optimistic. Reports from those receiving copies of the latest Haruhi disk earlier than myself over at AoD were positive, with a couple of people landing their first film strips of the series. Faced with such evidence, I couldn't help but start to ponder – had they, perhaps, increased the percentage of copies carrying said extra in an attempt to maintain their sales? Perhaps the random nature of the shipping had seen CDJapan receiving a stack with copies carrying this most elusive of extras this month. Whatever the case, somehow I was feeling strangely positive about this months release.

Yup, it's a pretty normal looking haul isn't it?
Well, I say normal looking, but let's just take a closer look at that front cover…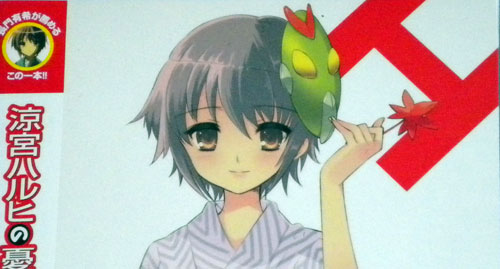 I don't know about you, but I just find that there's some incredibly
unnerving
about a smiling Yuki. Aside from that, it's the usual postcards, the coaster and, as with the previous volume (and we already knew to expect with this one), the mini-clearfile. Oh, and it looks like there's something else tucked away in there. Something rectangular, and all celluloidy. Filmy, some would possibly describe it as. Almost like a film strip.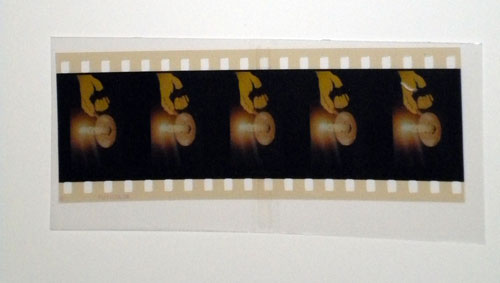 YES! Finally proving that they do, infact, exist – it's a film strip! A film strip of… of…… DAMN YOU CHAIRMAN KADOKAWA!
I think this is what they call "Grasping Defeat from the jaws of Victory". Finally I land a film strip, yet it's quite possibly the least interesting one I could possibly get. I mean, it's a hand holding a candle.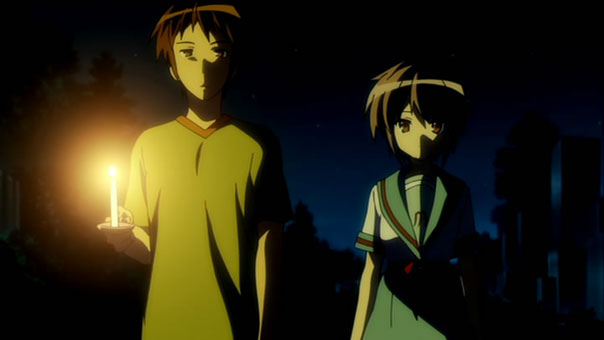 Kyon's hand, at that – not even a female character. Honestly, I've mixed feeling about this. On one hand, it's arguably more disappointing than if I'd not gotten a film strip at all. On the other hand, even I can't help but find it
hilarious
. I'm not even sure how I'm supposed to tally this one up.
I suppose the mere fact that I got the film strip means I should chalk it up as a win, however bitter a victory it may seem. That makes the running total for Haruhi Season 2 DiGiKerot 1, Kadokawa Pictures 3. I guess this means I'm still in the running as far as potentially winning the series going, though I'm not optimistic in the long run.